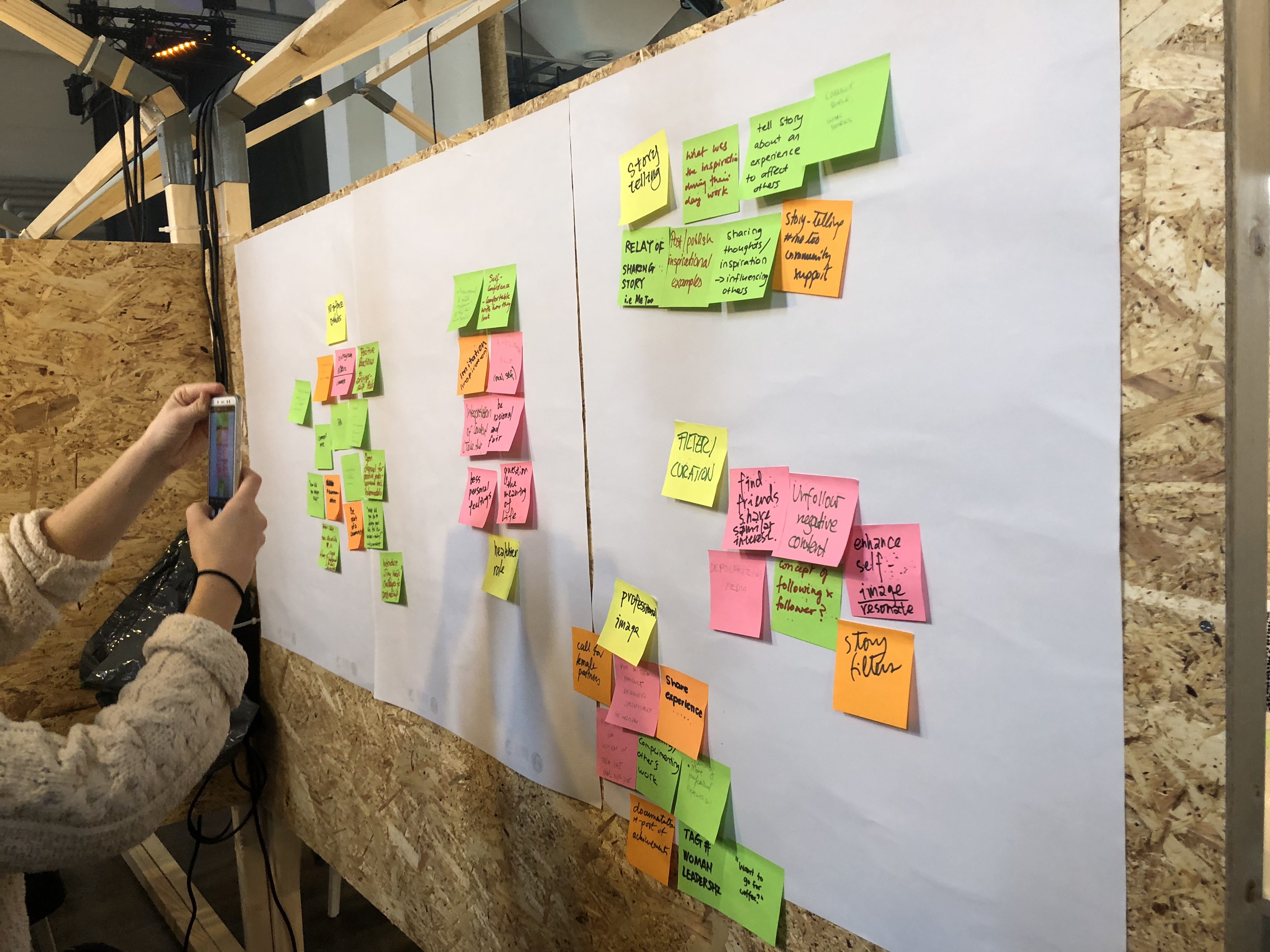 A weekend at DASH where we learnt how to design for behaviour, to improve positive engagement between stakeholders. In our case, our topic was gender inequality. It's a big challenge to take on but we learnt through this weekend to identify how we could make the biggest impact with the smallest positive engagement. The process involved various session where we put down the aspects of Aalto university that fostered gender equality. Using these we were able to cluster them together into categories where positive engagement could be encouraged.  
As a team we then deduced the areas that could have the most impact if even a slight amount of positive engagement could be produced.  We also learnt to think of stakeholder groups here – in our case these were men and women but more importantly the relationship between stakeholder groups was the area where the positive engagement had to be built. We decided that female designership would be the most impactful category to improve positive engagement in by improving relations from women to other women.
Once we were able to narrow down our target behaviour, we needed to test that behaviour. We did this by choosing  a platform to stage interventions on. Thus began our sprints on Instagram where we chose different methods to test how women respond to female designership.
In sprints of 20 minutes each, we rotated in groups and sent out Instagram stories and messages asking our followers various probing questions – would they share professional advice with fellow women? Was there anything they would have wanted to know as a woman, before embarking on their professional careers? We even created Instagram chat groups among friends asking them to share career advice or information about professional women that they look up to?
In all of this it might be confusing to understand what we were trying to test since we did not have a product that we were pushing out. We were testing behaviours. We were trying to see if women would help other women in a professional setting. We tried to see in what setting they would be willing to do this. Our initial sprints just sent out public stories to everyone, but we realised soon that direct messages to close friends got the best responses in private.  Learning from this we ran the next sprints with direct messages and chat groups – quickly gaining a lot more responses.
This is what then led us to our final product, Winsight. We were able to narrow down this need that women have to want professional advice from other women, to know how different companies treat women, to have a clearer picture of the industries they are going to work in, from the perspective of other women working there too.
Examples of the Instagram interventions to explore behaviours of users: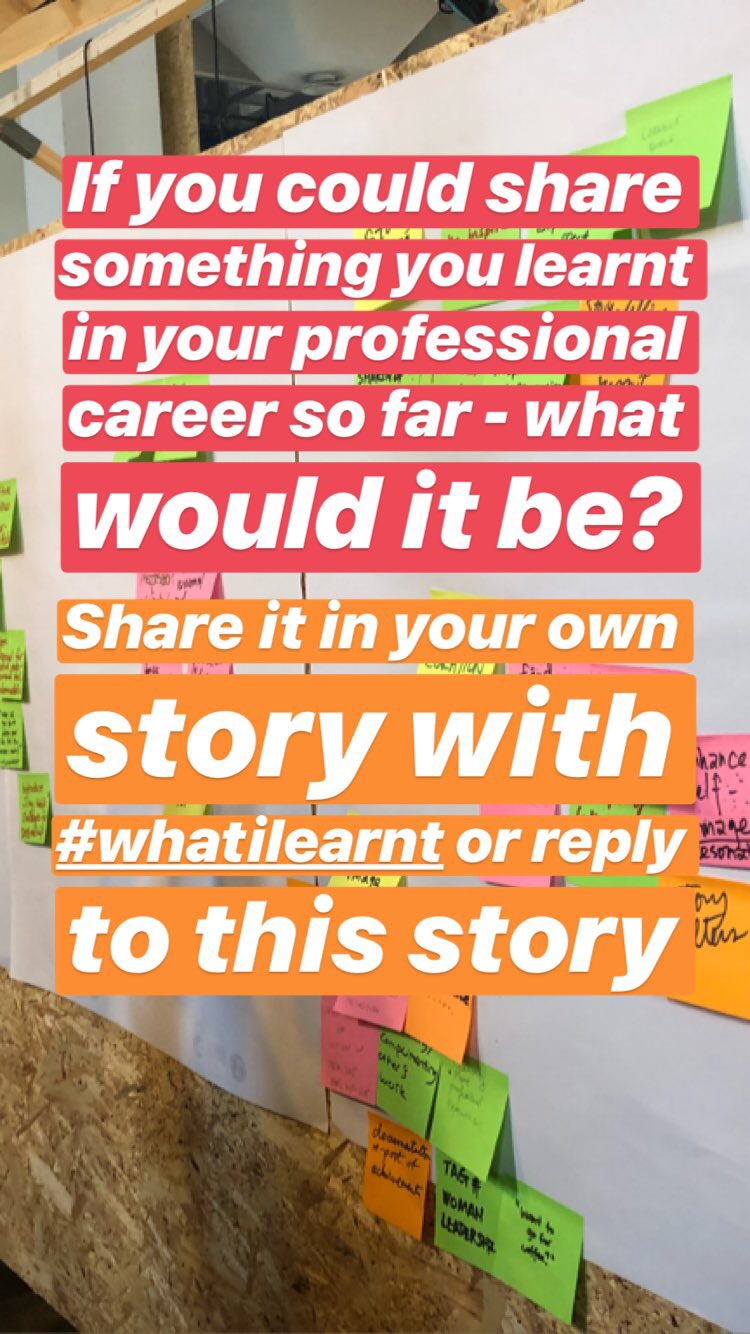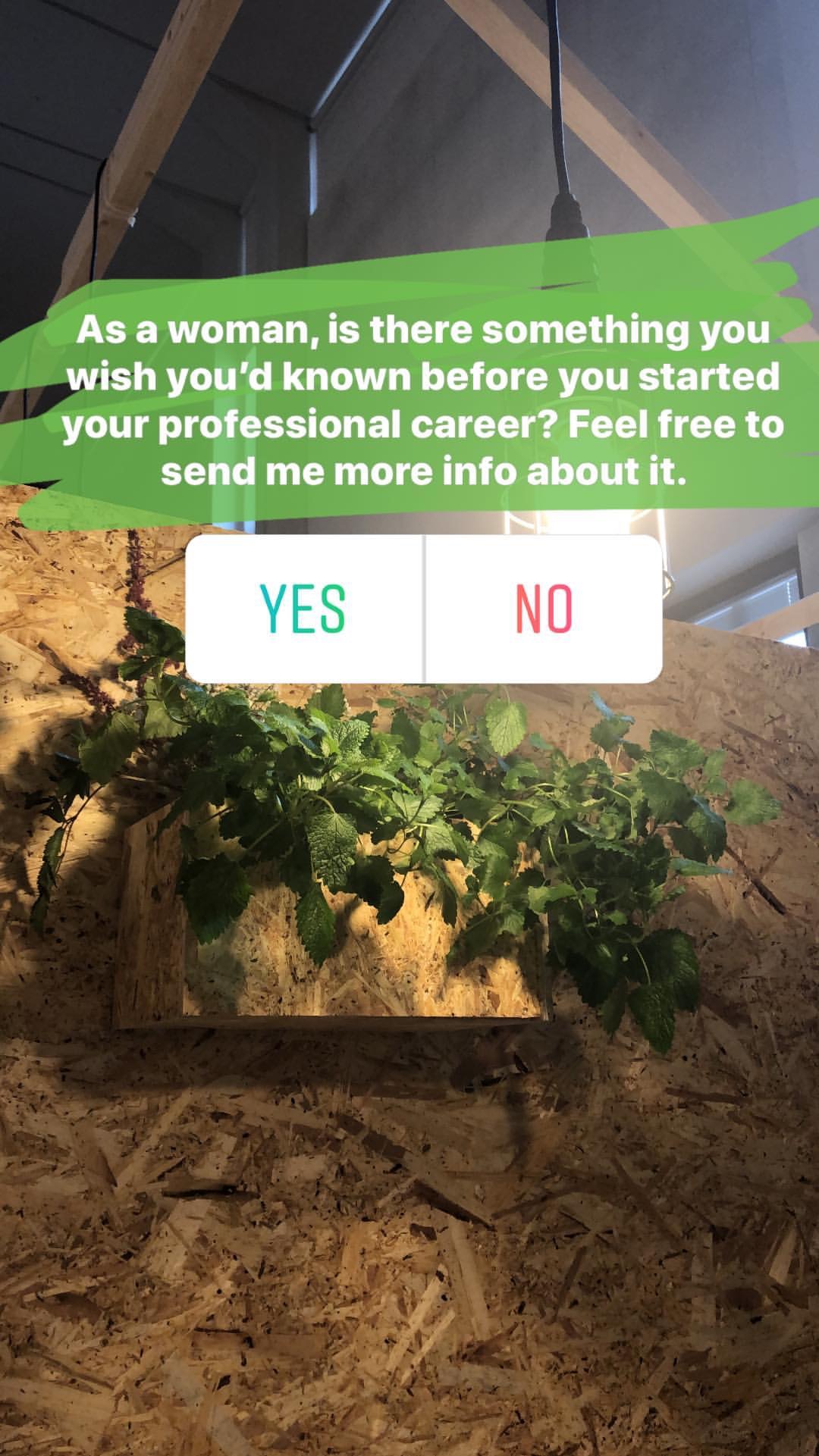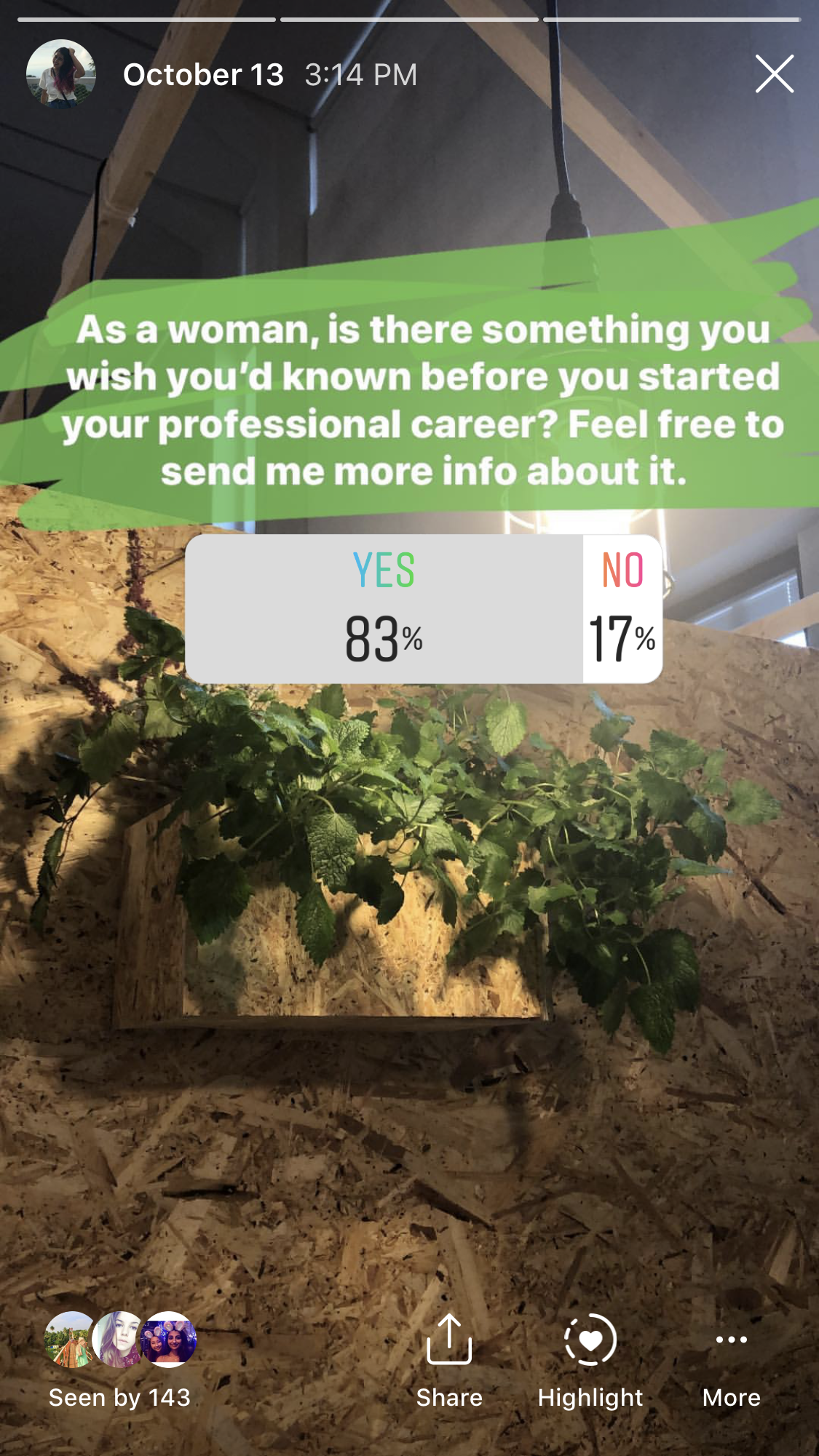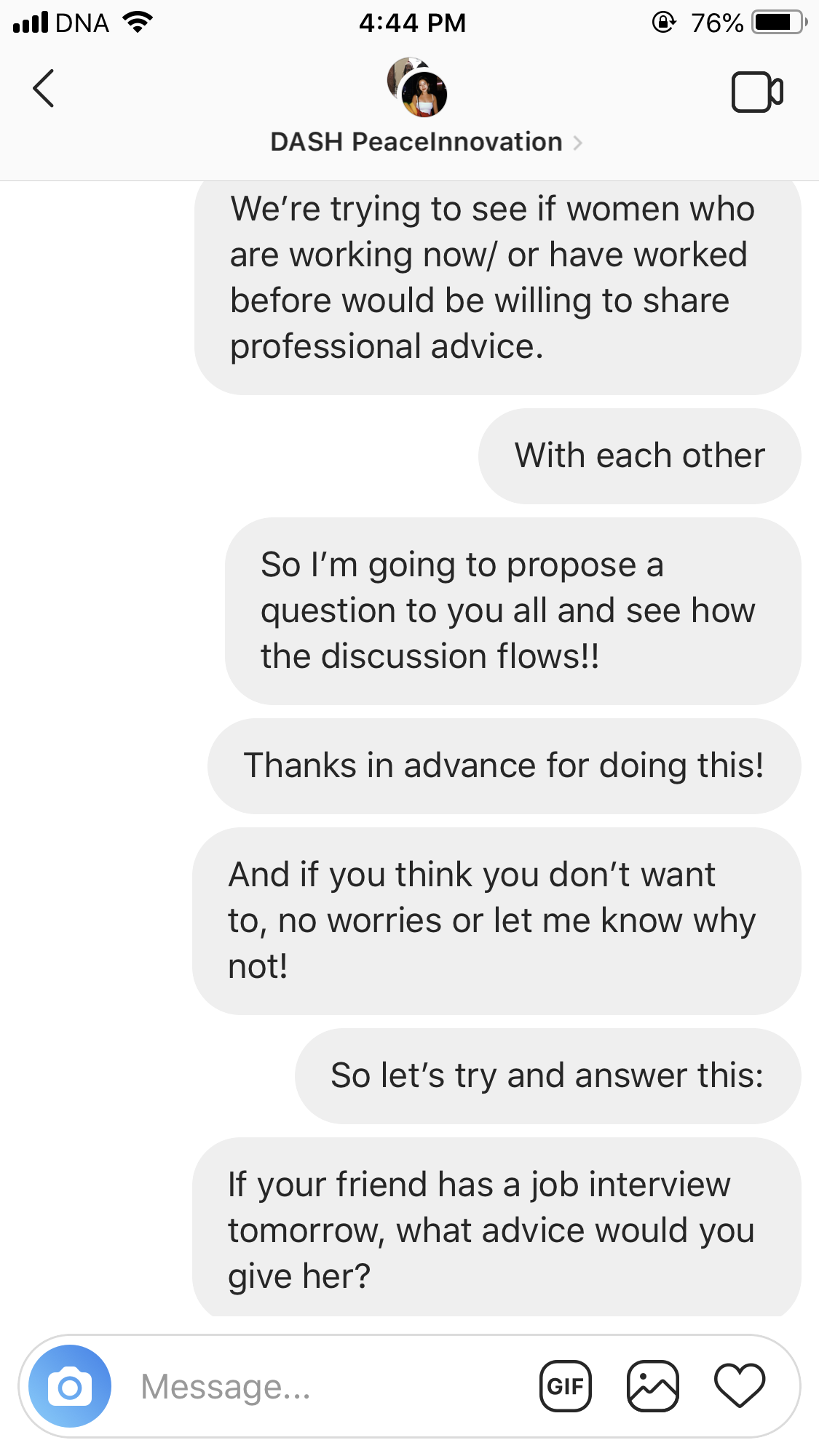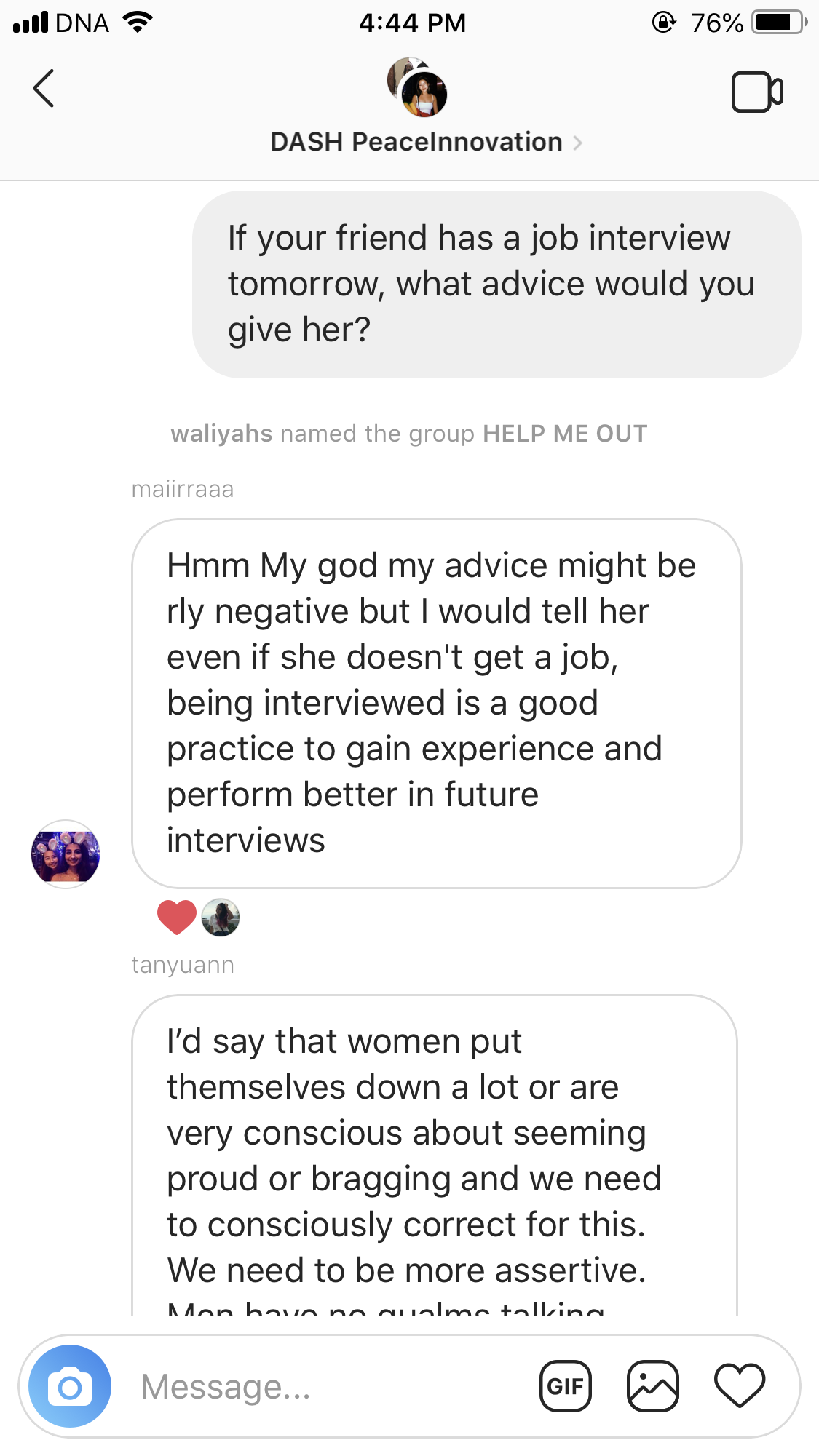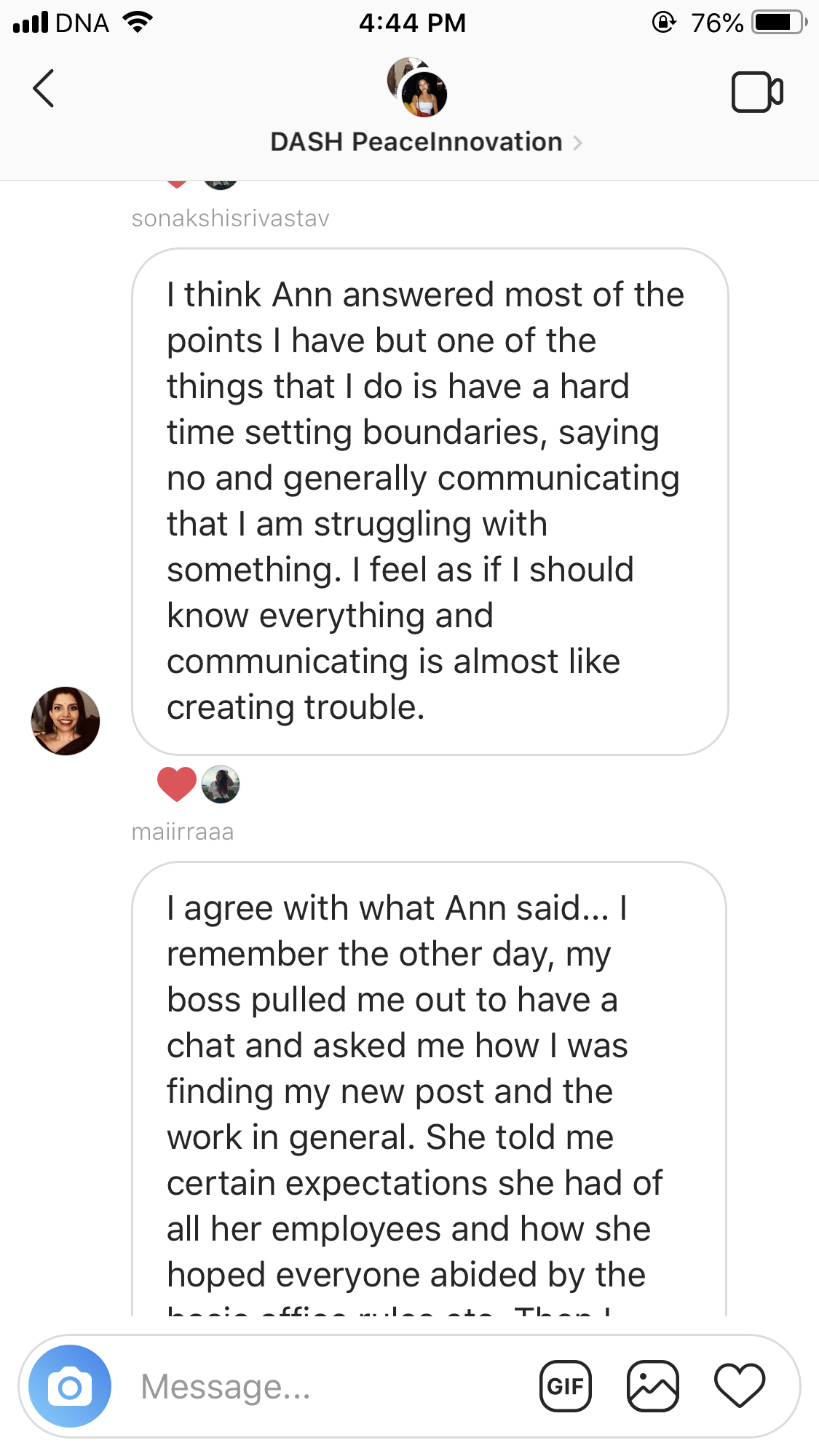 Some mini-sprint prototypes that we generated: